Unformtechnik stainless steel paint holding tank,...
This item was sold in one of our on-line Auctions / Sales. We may have similar items available in our forthcoming Auctions, or if you have equipment to sell please contact us for free valuations, advice etc - Tel: 01778 590111 / Email: info@ppauctions.com or please get in touch with us via our contact page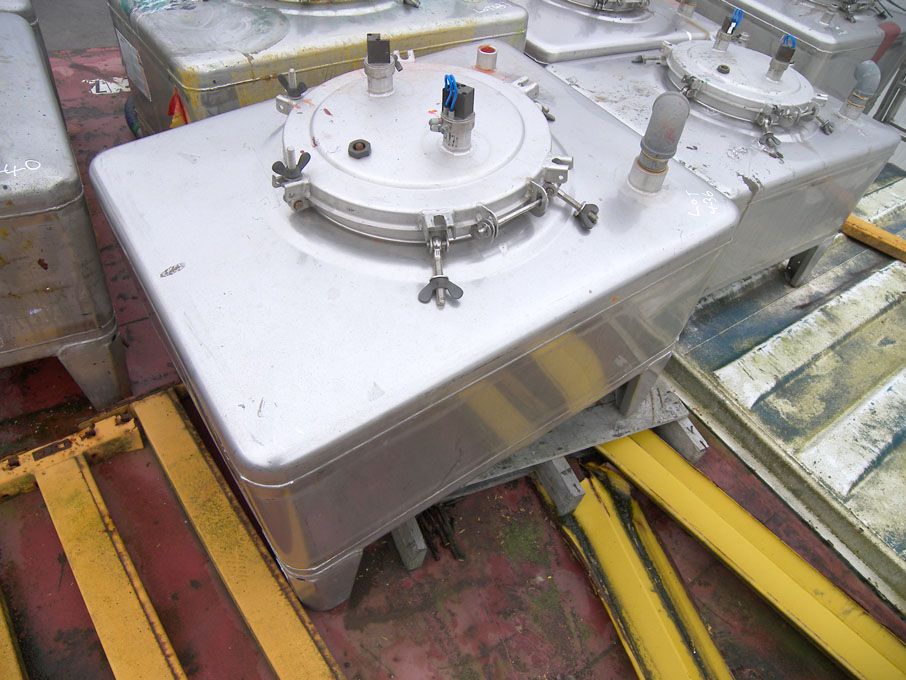 Description
Unformtechnik stainless steel paint holding tank, 300ltr capacity, top lid & drain valve, 950x750x400mm.
Please Note Lot located at Runcorn Site.
Auction - Weilburger Coatings (UK) Limited
Paint Equipment inc: Paint Mixers, Paddle Mixers, Ball Mixers, Bead Mixers, Bead Mills, Mixing Tanks, Mobile Pots, Ovens, Flameproof Ligting etc.
Laboratory & Test Equipment inc: Glassware, Cabinets, Sample Mixers, Mills, Agitators, Evapourator Coater, Ovens, Spray Tunnel / Booth, etc.
Contents of Office Building, Canteen, Medical Room, Locker Room, etc.
Factory Plant / Maintenance inc: Gas Boilers, Hot Air Boilers, Generator, De-Ionised Water System, UPS, Maintenance Machinery & Stores, Mobile Pots, Tipping Skips, IBC's, Stillages, Racking, Flameproof Lighting, Extraction, etc.